Pierre-Étienne Nataf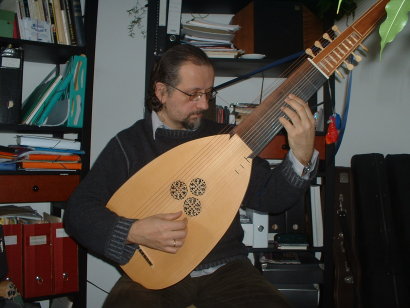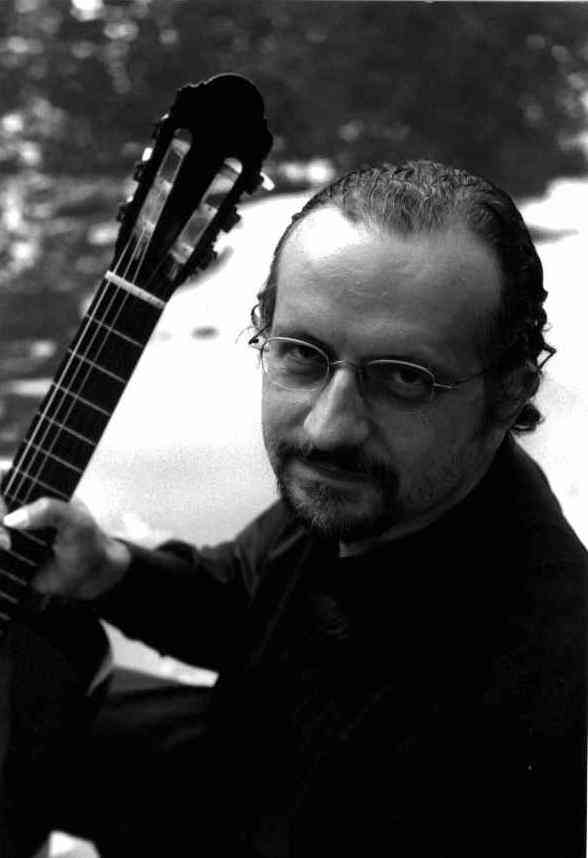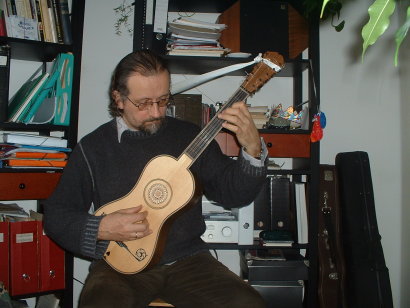 Pierre-Étienne Nataf was born in Paris in 1957.
He studied guitar in the Vallée de Chevreuse National School of Music where he won a first price unanimously, and with Carel Harms, assistant and teacher in the Paris' National Superior Conservatory of Music .
He gives concerts in various ensembles, with a preference for the work with singers ( spanish and south-american music programs and historic spectacle with songs written by Queen Hortense, contemporary music ...) as well as instrumental chamber music.
The composers that he is fond of particularly are Johan Sebastien Bach, Fernando Sor - click here to listen to the minuet op.11 n°2 ( mp3, 3 Mo ) - (extract of a cassette - Fernando Sor and Mauro Giuliani on romantic guitar by Pierre-Étienne Nataf), Heitor Villa-Lobos, Astor Piazzolla - click here to listen to "adios nonino" ( mp3, 5 Mo ) - click here to listen to it in Real Audio ( 3 Mo ) - (compact disc in duo and solo of latin-american music by these two composers and others), Federico Mompou and Benjamin Britten that all left major works for the guitar (the works of J.S. Bach only were not written originally for this instrument).
He showed his interest in contemporary music by creating in concert a piece for guitar by Alain-Michel Riou click here to listen to "trésor secret des similitudes" ( mp3, 3 Mo ), piece that is part of a disc by this composer.
He also played in the "semaines de la guitare contemporaine" à Paris
Beside his activities as musician, he also teaches in the "École de Musique Agréée de Meaux" and is a graduate teacher (diplôme d'état and certificat d'aptitude)