Violin and guitar
Duo with Jean-Paul Burgos
Nineteenth century repertory played on period instruments : Paganini - sonata concertata, variazioni di bravura...
Spanish music: Sarasate,...
Concerts in Suresnes, Paris, Meaux...
Voice and guitar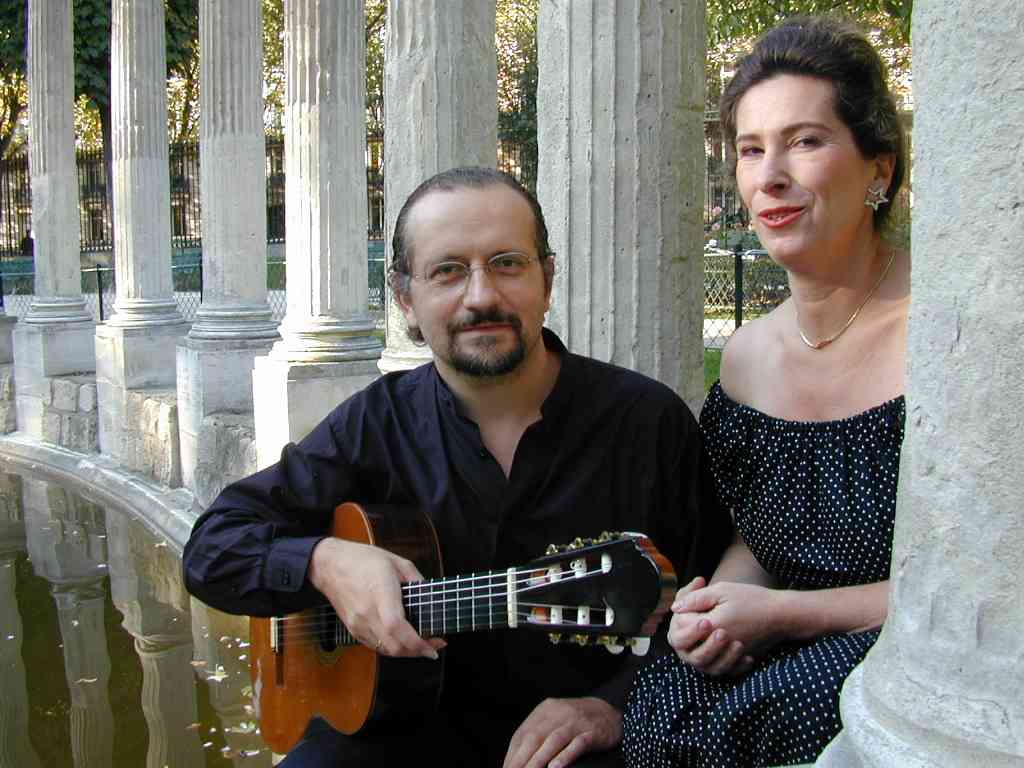 With Véronique Bauer, mezzo-contralto
Spanish and english renaissance music: Narvaez, Antxieta, Dowland...
Classical and romantic music played on romantic guitar: Schubert, Giuliani...
Spanish and argentina music: Garcia-Lorca, Piazzolla...
Concerts in Paris, at the Fort des Salles de Mayet (Sarthe), St-Arnoult-en-Yvelines...
Guitar duet
With Anne Michard
Vivaldi: double concerto for mandolines and transcriptions from cello sonatas with continuo
Classical music: Sor...
Spanish music: Granados...
Concerts in Paris, Suresnes...
contacts